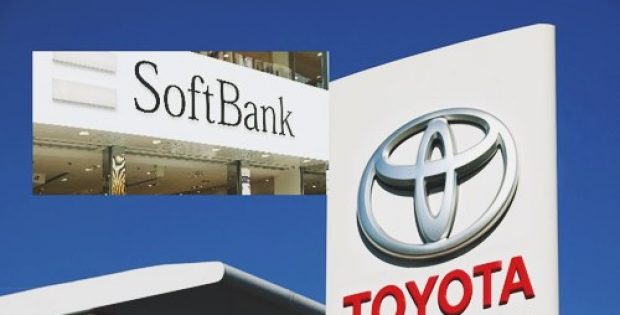 Renowned Japanese automaker Toyota along with multinational holding conglomerate SoftBank, also from Japan, have announced the signing of a strategic partnership to form a joint venture (JV) that will offer new mobility services. The new JV would be formed by April 2019 and will involve using data to optimize demand and supply in the mobility space.
The new company, named Monet Technologies, would be coordinating between Toyota's connected vehicle information infrastructure and SoftBank's Internet of Things (IoT) platform that accumulates data from sensors and smartphones.
According to SoftBank, in the first phase Monet intends to deploy just-in-time vehicle dispatch services for private companies and local public agencies throughout Japan. The services would be offered in tune with consumer demands and would include on-demand transportation through corporate shuttles and regional partnerships.
Monet would reportedly be deploying the mobility services in Japan as a trial run before commencing with future expansion in the global market. Moreover, by the last two quarters of 2020, the JV would also be deploying an on-demand mobility service that would be using Toyota's battery-operated, self-driving electric vehicles called the e-Palette.
The use of e-Palette would include services such as food deliveries – where the order would be prepared and cooked inside the vehicle, mobile offices and hospital shuttles that would enable medical examinations to be performed on board.
The two companies stated that the JV would start at around 2 billion yen, which is about US$17.49 million. The funding for the JV could be further increased to around 10 billion yen in the future, although no date regarding this was specified.
Market records show that the announcement came after Honda – a Toyota rival – announced it would be acquiring a stake in General Motors' subsidiary Cruise Holdings to jointly develop an autonomous vehicle.
Sources close to the matter confirmed SoftBank would be owning about 50.25% of the JV while Toyota would own around 49.75%. The CTO and representative director of SoftBank, Junichi Miyakawa would be the CEO and president of the newly formed JV.