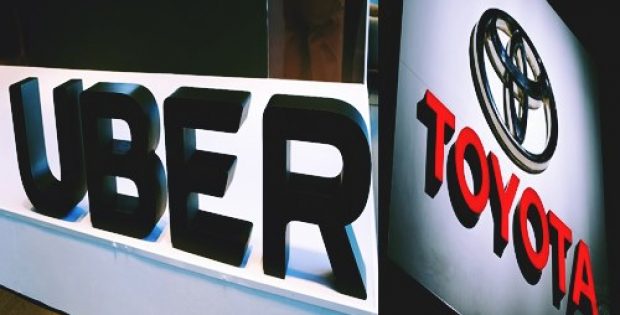 Japanese automaker, Toyota has reportedly invested USD 500 million in ride-hailing giant, Uber, in a move that would eventually extend Uber's existing relationship with Toyota. As per sources, the investment would also enhance Uber's strategy for developing autonomous driving technology.
According to CNBC, the deal would reportedly enable both the firms to incorporate self-driving technology into the vehicles that are based on Toyota's Sienna minivans model. Sources familiar with the matter claim that the initial trials are seemingly scheduled to begin in 2021.
As per Toyota's official statement, this investment would eventually lead to mass production of autonomous self-driving vehicles, deployed on Uber's ride sharing network. The deal is also considered as an effective alternative to compete with rivals such as Waymo in the driverless car market.
As per reports, the deal values Uber at USD 72 billion, a significant jump from its prior USD 62 billion valuation, despite its mounting losses speculated in the company's last quarter.
As per Shigeki Tomoyama, executive VP of Toyota Motor Corporation, the agreement and investment would play a key role towards transforming Toyota into a mobility company, eventually offering customers safe and secure mobility services like ride-sharing.
Experts claim that Toyota's shares have spiked after the announcement of this deal, which seemingly does not come as a surprise, given the speculation that analysts assume personal car ownership to drop drastically when autonomous ride-sharing becomes fully operational. In this context, analysts cite that through this investment, Toyota may have just bagged its biggest customer ever, till date.
Sources cite that Uber has also collaborated with German automaker, Daimler, which apparently aims to own and operate its own self-driving cars on Uber's platform.
As per an official statement, Uber claims on making plans to introduce its electric scooter and bike business in future, and focus less on its cars segment.