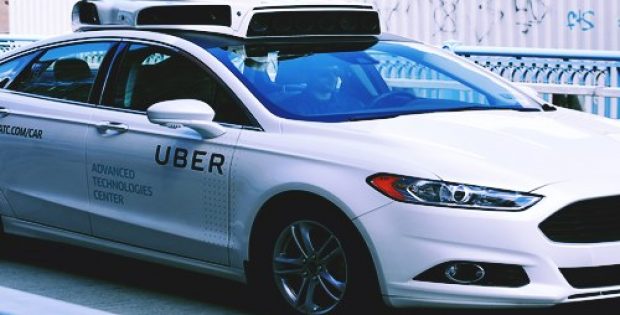 Uber, the ride-hailing giant, has reportedly announced to shelve its autonomous truck program in order to channelize its efforts in developing self-driving cars. As per reliable sources, the Uber Freight brokerage operation remains unaffected and will be able to stay competitive sans the future support of the self-driving trucks.
The San Francisco-based company reportedly released a statement which mentioned that there is no immediate need to invest time & capital in developing autonomous trucks. The statement apparently made no mention of any hindrances the company faced in making the auto-freight technology commercially feasible. It is a widely accepted fact that driverless cars would be entering American roads sooner than expected while self-driving truck technology lags behind due to safety concerns regarding the vehicle's enormous size and weight.
For the uninitiated, the announcement brings an end to a two-year venture which reportedly started back in August 2016 when Uber acquired autonomous trucking startup Otto. Uber made history later that year by accomplishing the world's first autonomous cargo delivery – a stock of about 50,000 cans of Budweiser.
Steve Mitgang, CEO of SmartDrive, a road safety consultancy, stated that Uber's exit is a major blow to the development of autonomous truck technology. He further added that various other reputable players are still pouring in significant resources to bring the driverless truck technology to fruition and Uber's absence supposedly won't have a material impact on the technology's future.
For the record, a self-driving Uber truck in March successfully completed a freight delivery between two points in Arizona spanning around 344 miles. The truck was a part of the Otto-owned fleet.
An Uber representative apparently claimed that the company will be re-allocating the personnel employed in the self-driving truck unit to equivalent positions within their self-driving technology operations. The representative was also quick to add that the company will be returning to the self-driving truck segment in the future.