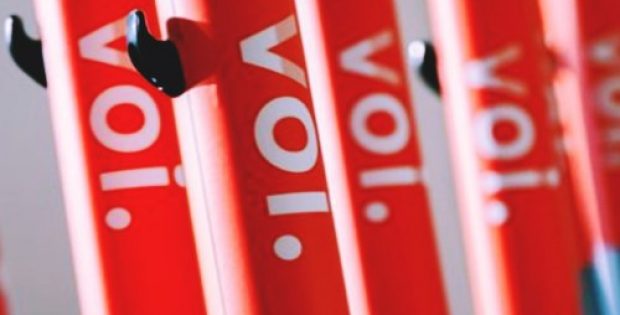 Sweden's e-scooter startup, VOI Technology has recently raised $50 million in a series A funding round led by London-based venture capital firm Balderton Capital, alongside Vostok New Ventures, Raine Ventures and LocalGlobe.
As per sources, the round also included participation from several angel investors including Amazon's CEO Jeff Wilke, Tinder Co-founder Justin Mateen, King Co-founder Sebastian Knutsson, BlaBlaCar CEO and Co-founder Nicolas Brusson, and Zillow CEO Spencer Rascoff.
Reportedly VOI, since its launch in August 2018, has covered nearly 120,000 users in Stockholm and in some cities in Spain, including capital Madrid.
Sources cite that the Sweden-based firm, holding $50 million in the bank in addition to a $3 million from a recent seed round, plans to expand into several new markets across Europe including France, Italy, Germany, Portugal, Norway, and the Benelux region. Moreover, the company also plans to seek collaborations with cities and local communities as it rolls its service out more widely in the competing e-scooter market.
According to TechCrunch, Fredrik Hjelm, CEO of VOI Technology, said that that the company has changed user behavior drastically in a very short duration. VOI has change the way people commute within cities almost instantly after users try the scooters for the first time, he said.
In a bid to further its e-scooters reach, VOI recently announced plans to initiate an upcoming pilot partnership with Stockholm Parkering, a Swedish state-owned parking company, which will allow parking its e-scooters in or outside the parking company's facilities across Europe.
Incidentally, like VOI, several bike sharing firms have recently raised huge funds. As per reliable reports, California's scooter-share company, Bird has raised around $415 million in the past 18 months, while Lime has scooped up $467 million over a similar period. Moreover, San Francisco's Spin had raised $8 million, before its recent acquisition by Ford for $100 million, while Uber has acquired New York's e-bike startup Jump.