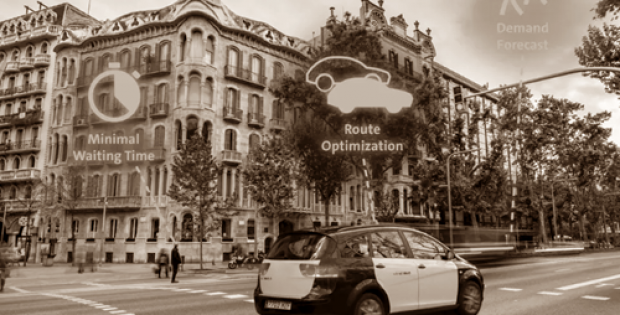 Renowned German automobile manufacturer Volkswagen has reportedly announced that it has developed a new traffic management system which uses quantum algorithms to help mobility providers and reduce traffic woes.
Reports cite, the company aims to help taxi operators and public transportation services deploy their vehicles to different locations in the city to reduce the wait time potential passengers have to endure as well as the wasted time transportation providers have to endure while not ferrying passengers.
According to a press release by Volkswagen AG, quantum computers are capable of solving highly complicated problems such as traffic optimization much quicker than a typical supercomputer. Moreover, in some cases, quantum computing is the only way a possible solution can be obtained. Volkswagen sees this significant potential offered by this cutting-edge technology and intends to use it to develop new business models and applications within the company.
VW reportedly stated that its system uses the output from the quantum computing algorithm to ascertain the number of individuals present at various places across the city. Reportedly, the system would then be able to direct public transportation and taxi operators to deploy a certain number of vehicles to the location based on the demands.
The automobile manufacturer could make this service available commercially and use it with self-driving vehicles in the future – helping them navigate through traffic and route them to regions with perceived surging demands, cite reliable reports.
Reportedly, the algorithm requires data to work and, in this case, the company intends to begin with anonymized movement data obtained from in-vehicle transmitters and smart devices.
According to reports, initially the company would be deploying the system in Barcelona – a location where the company claims it possesses ample amount of data.
The automaker would reportedly be working with Teralytics, a data science specialist, and Orange S.A. a French Telecommunications company to bring the system to fruition.