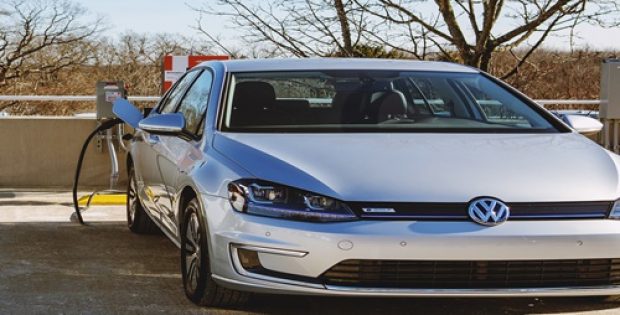 The German automaker Volkswagen recently offered a glimpse of its new mobile charging station concept for charging electric vehicles. As per trusted sources, the concept has been devised in-house by Volkswagen Group Components, an independent business unit within the Volkswagen Group.
Reportedly, these mobile charging stations would charge electric cars from Volkswagen's portfolio as well as that of the other automakers. The first mobile charging station of the company would be set up in the first half of 2019 at its hometown as part of a pilot project. The charging stations would further be built in other cities and communities, cite authentic sources.
Head of Technical Development at Volkswagen Group Components, Mark Moller was reportedly quoted stating that an electric vehicle can claim CO2-neutral mobility only when it is charged with sustainably generated power. The company's charging station is the first to provide the possibility of temporarily storing energy generated through sustainable sources. Moller further added that the mobile charging column offered by Volkswagen is based on the battery pack of its Modular Electric Toolkit.
For the record, the company's mobile charging column not only offers the advantage of quick scalability but also equips charging stations to enable EV batteries to have a second life. Sources familiar with the development claim that a battery can be reutilized in a mobile charging station if it passes a thorough analysis and it is exchanged if it has a defined, reduced residual capacity.
As per a report published by The Verge, Volkswagen appears more bullish on building charging stations for electric vehicles than other prominent automakers. It also plans to pour in nearly USD 2 billion to construct a global EV charging infrastructure in the upcoming few years, both as part of its settlement agreement post-Diesel gate and also to compete with Tesla's Supercharger network.