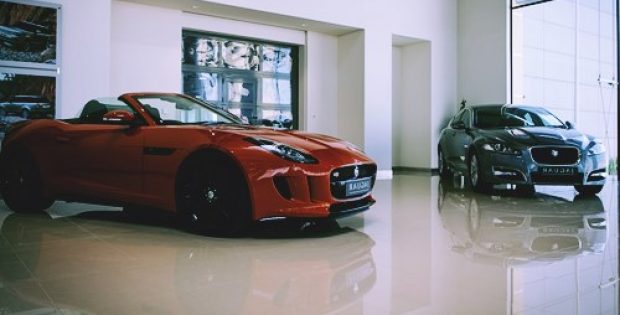 Al Tayer Motors, UAE's renowned vehicle dealership recently moved into the fast vehicle servicing industry. As per reports, the Abu Dhabi based, Premier Motors-represented dealership company has launched the first of its Quick Lane Tire & Auto Centers inside Abu Dhabi's Khalifa Park location.
The facility, manned by an experienced team of factory-trained individuals, offers services spanning periodic maintenance, examination of brake and battery, brake fluid and coolant change and replenishment, change and cleaning of oil and filters, tire replacement and servicing air conditioning unit along with wheel alignment and wheel balancing of vehicles of all makes and models, which includes the light commercial vehicle range as well.
Al Tayer Motors Chief Executive Officer, Ashok Khanna reminiscence about the numerous accolades won by their after-sales department at national levels and international podiums for their quality of care and services delivered by their knowledgeable factory-trained staff. He further assured that customers in the nation's capital can take solace in the fact that they will receive fast, genuine service from these expert technicians with some of the most fair and competitive rates in the vehicle repair market present within the city of Abu Dhabi. He also announced the establishment's plan to launch more of these facilities spanning the entire nation in a uniformed manner.
The facility would work like a drive-in and won't require previous appointments as the vehicles would be catered to in a first-come-first-serve basis and will service all makes and models, using quality lubricants and components sourced from well-known companies like Omnicraft.
As a bonus, customers will also be given a comprehensive automobile health inspection during each of their visits. The facilities also boast of complementary services like a well-furnished customer lounge and Wi-Fi access for customers to unwind and entertain themselves while they're waiting for their vehicles to go through the servicing process.