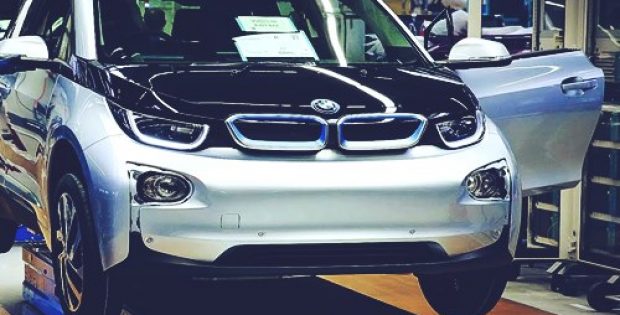 German automotive giant, BMW has reportedly made plans to invest EUR 1 billion ($1.17 billion) in a new car factory in eastern Hungary. The project is expected to contribute towards the country's growth and eventually strengthen its position as a premium car manufacturing hub in the region.
According to BMW, the new facility is planned to be built near the city of Debrecen, which is about 230 kilometers east of Budapest, and is expected to have a production capacity of almost 150,000 cars a year, eventually helping BMW in expanding its manufacturing process in Europe, where 45% of its cars are sold.
Oliver Zipse, BMW AG's Board Member for Production stated that the new plant in Hungary will be capable of manufacturing both combustion as well as electric BMW models, all on a single production line.
For the record, German automakers Audi and Daimler already have plants in Hungary, and now BMW would join them too. Trusted sources report that Audi which has a big engine production plant has recently launched a serial production of electric engines at its Hungarian plant.
According to Peter Virovacz, analyst, ING, Budapest, approximately one-third of Hungary's exports are reported to be contributed by car manufacturers, and with BMW's presence in the country this would rise to 40% or more.
In addition, BMW's new capacity could moderately help in confronting the predicted slowdown in the economic growth in 2019 and 2020, if European Union funds run out. He further added that this move is expected to attract foreign investors to a less developed eastern region of the Central European country.
According to Virovaz, the biggest challenge for BMW towards this investment would be the Hungarian labor market, as it would be very difficult to find 1,000 employees in a duration of 2 years.
Experts speculate that Hungary is currently struggling with a serious shortage of workforce along with other Central European economies, especially due to mass emigration of people towards west in search for jobs with higher wages.