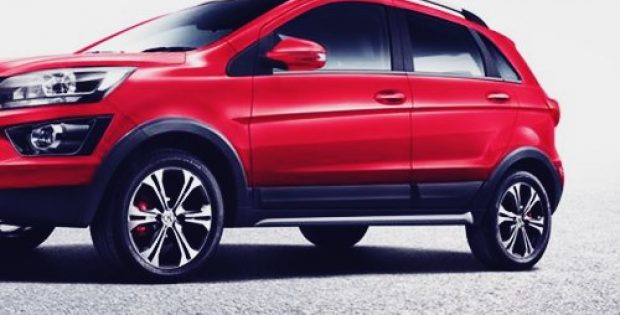 BAIC (Beijing Automotive International Corporation), a Chinese state-owned holding company has announced its plans to supply vehicles to the entire African continent, manufactured at its SKD (semi-knocked down) assembly plant in South Africa. Reportedly, a total capital of R11 billion will be invested in the facility, with the plant's R2 billion first phase already unveiled by South African President Cyril Ramaphosa and his Chinese counterpart Xi Jinping on Tuesday.
For the record, the first phase of the BAIC plant in Coega is reported to contain a 4200sqm office block, along with a 42,000sqm assembly and body shop consisting of cutting-edge robotic equipment. In addition, construction of a 21,000 sqm paint shop is scheduled to be completed by the end of next year.
Sources at BAIC confirmed that 60% of the vehicles manufactured at the plant will be exported to other parts of Africa, Latin America and the Middle East, with the remaining 40% being sold in South Africa. The annual production capacity of the plant would initially be 50,000 which would later be increased to 100,000 units. The sources also revealed that that a full-scale production of the BAIC X25, a compact crossover vehicle, will commence in the fourth quarter of this year.
According to Xu Heyi, chairperson of BAIC International, the company's assembly plant in Coega's Special Economic Zone aims to manufacture BAIC SUVs, passenger cars, light trucks and other automotive products suitable for African markets. He further disclosed the company's expansion plans, which include establishment of four international headquarters, first of which is the one in South Africa.
Its headquarters in China covers the South-East Asia market, while another headquarters would be in Mexico for covering the Latin and North American markets. A fourth BAIC headquarters will be established in India, which would specifically focus on manufacturing commercial vehicles instead of passenger vehicles, Heyi added.
Busi Mabuza, the chairperson of the Industrial Development Corporation, informed that the new BAIC plant has created almost 1540 construction jobs since its 2016 ground-breaking ceremony.