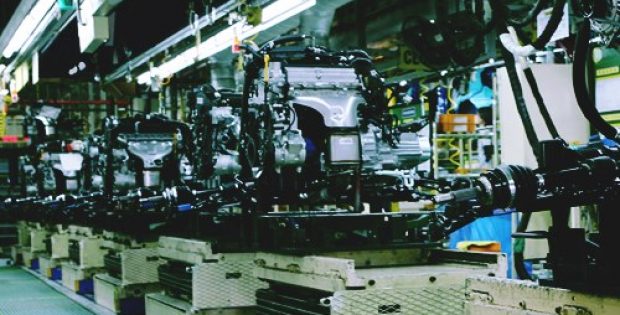 The U.S. automaker General Motors Co. (GM) is reportedly set to invest capital worth US$50 million in its substandard Korean plant in a bid to develop it into a research and development facility for its small and mid-sized SUVs.
According to reports, General Motors has decided to direct this investment to its Bupyeong plant in the west of Seoul in South Korea, which will eventually enhance the plants annual output production by 75,000 units by next year. GM Korea, the U.S. automaker's Korean subsidiary has apparently stated that besides its existing grip on small sized SUV development the company has planned to focus on mid-sized SUVs as well. In addition, the company has also planned to hire almost 100 new engineers which will add up to a total workforce of over 3000 for research and development.
For the record, this will be the company's second investment over its previous injection of $2.8 million that was poured in to save GM Korea from the verge of bankruptcy and get it back on track.
The Detroit-based automaker has reportedly declared that it will develop new models in its Korean operation to accelerate its production. In addition, the firm has promised to spend a total of $3.6 billion to upgrade and expand GM Korea's facilities.
Reports suggest that GM Korea will begin production of the new small SUVs in Bupyeong by next year as it is still under the development stage. Currently the company manufactures the Aveo and Malibu sedans as well as the Encore and Trax compact SUVs at its Korean plant.
According to Barry Engle, GM's chief of overseas operations the decision was made with the Korean government with a sole purpose to make long-term investments in the Korean Unit.
Incidentally, the Korean unit is expected to take on the role of Asia Pacific headquarters of the U.S. automaker and become the region's key base for the automaker's sales, production and technology development.