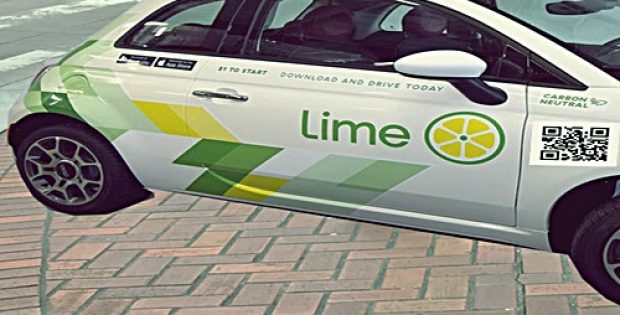 U.S. bike sharing company, Lime has recently announced plans to offer a new car-sharing service, LimePod, set to hit the city streets of Seattle staring November. As per trusted sources, the company will initially launch around 50 cars in the city with plans to grow that number to 500 by the end of 2018.
In addition, Lime plans to further enhance its free-floating car fleet to 1,500 in Seattle by 2019, making it the largest fleet of shared cars of its kind in any U.S. city.
According to TechCrunch, a Lime spokesperson claims that the company's new car-sharing service will be a more convenient, affordable and weather-resistant mobility solution for daily commuters in the cities. The ease of finding, unlocking, and paying for shared cars will be similar to how riders use Lime e-bikes and scooters today, said the spokesperson.
Sources close to the matter cite that the firm's LimePod cars would comprise brightly colored Fiat 500s, a small, two-door hatchback from the Italian car maker. Under the service, users could find and rent the cars via their Lime app and then drive them around the city, much like other free-floating car share services.
Founded in 2017 by Berkeley graduates Brad Bao and Toby Sun, Lime has raised a total of US$467 million to date from venture capital firms Andreessen Horowitz, GV, Section 32, IVP, GGV Capital and more.
Sources suggest that the firm's new LimePod is likely to face rivalry from similar car sharing firms such as Zipcar and ReachNow, an arm of BMW which costs 49 cents per minute and an additional 10 cents per minute for parking.
Apparently, Seattle is emerging as a testing ground for new free-floating car share services as ReachNow was initially launched in Seattle before expanding to Brooklyn and Portland in New York. Moreover, Daimler, amidst its merger, stated Seattle as the largest U.S. market for its car-rental arm, Car2Go, comprising around 113,000 members.