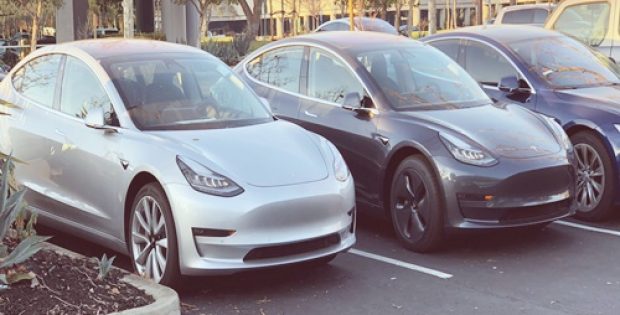 Tesla, Inc., a renowned American automotive and energy company, has reportedly announced that it is acquiring trucking firms to expedite vehicle delivery by the year's end, to be eligible for the full electric vehicle federal tax credit.
Reportedly, earlier in the year the Palo Alto-based company had announced that it had reached the threshold of federal tax credit and had triggered a phase-out period. Starting 2019, the full $7,500 tax credit would be cut down by half for all new Tesla vehicle buyers.
According to a report by Reuters, the full tax credit is only available for a six-month period after an automobile manufacturer hits the 200,000 vehicle delivery threshold – which Tesla had reached in July 2018. The company now has only till the year's end to offer the full tax credits to its customers. Tesla had earlier announced that vehicle orders placed by October 15, 2018 would be delivered by year end however, it has now postponed the order deadline to the November 30.
The newly bought trucking capacity is reportedly the reason behind the company extending its deadline, as it would be allowing the firm to take in more orders and make deliveries before the December 31, 2018.
The CEO of Tesla, Elon Musk stated that the company specifically acquired more trucking capacity in order to make sure that the Model 3's would be delivered by December 31 if they have been ordered by November 30. Musk further added that the company would be ditching the rails and would ship vehicles to the east-coast using the trucks as they shorten the transit times by a couple of weeks.
Reportedly, by taking this proactive step the company expects to achieve a higher delivery rate and also avoid the issues Tesla faced during the previous end-of-quarter push.
According to reports, the financial information related to the new acquisitions has not been revealed yet.