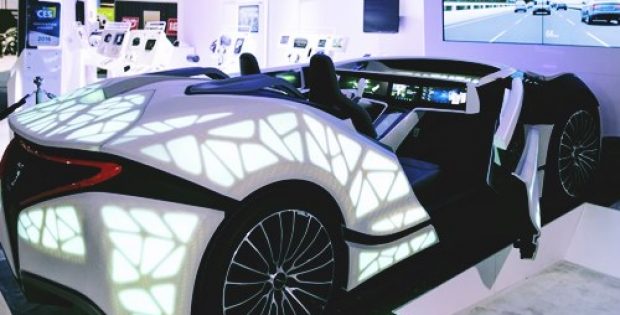 Automotive industry majors including the Groupe PSA, the BMW Group, and Ford Motor Company are reportedly collaborating with the 5G Automotive Association (5GAA), Savari Inc., and Qualcomm Technologies, Inc., to announce Europe's first live demonstration of C-V2X direct communication technology. The C-V2X, claim sources, is a step forward in support of improved automated-driving, automotive-safety, and traffic efficiency.
According to the sources familiar with the matter, the live demonstration of C-V2X direct communication technology featured operation between roadside infrastructure, cars and motorbikes. Proposed to be a global solution for V2X (Vehicle-to-everything) communication, this technology is expected to work toward making the roads safer and as well as efficient.
Reports reveal that the demo showcased the V2I (Vehicle-to-Infrastructure) connectivity with TMC (Traffic Management Centers) and traffic signals along with the C-V2X vehicle-to-vehicle collision prevention. C-V2X was implemented using real-time communications over the ITS frequency, displaying its ability to run without any cellular network and thus highlighting the technology's commercial preparedness for an early industry debut as soon as 2020.
C-V2X direct communications is hailed as the preferred solution when compared to other V2X technologies for C-ITS applications because of its forward-compatibility with 5G cost-effectiveness, and high performance.
It has been reported six demonstrations were conducted in total encompassing Intersection Collision Warning, Emergency Electronic Brake Light, Slow Vehicle Warning, Across Traffic Turn Collision Risk Warning and Stationary Vehicle Warning, Pedestrian Warning and Signal Timing and Phase and Signal Violation Warning.
The vehicles used in the demo consisted of automotive passenger automobiles made available by Groupe PSA, BMW and Ford, 2-wheeler electronic shooters from BMW, all equipped with C-V2X direct communication technology employing the Qualcomm® 9150 C-V2X chipset solution. The V2X software stack and the roadside infrastructure were provided by Savari.
5GAA Chairman, Christoph Voigt reveals that it will be exciting to see how automobile industry players are teaming up in deploying life-saving technology such as the C-V2X. The chairman further expects the technology to hit the roads as early as possible.